Look at our rooms and find your favourite!!
The villa is rented entirely for families or groups, it does not offer the service of single rooms. A minimum stay of 5 nights is required.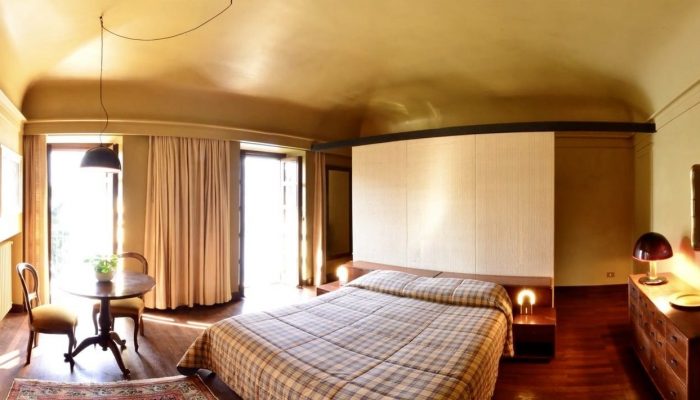 The Camera Rosa is our romantic master double room. It's a 60 sqm spacious room with large private bathroom and precious durmast parquet. Located on the West side of the Villa has a beautiful view on the lake and a beautiful small balcony.
The Camera Blu is the bright double bed room with the best landscape of the Villa. It has a private bathroom with shower and bathtub. Experience one of the best view of the lake directly in front of the S. Giulio island.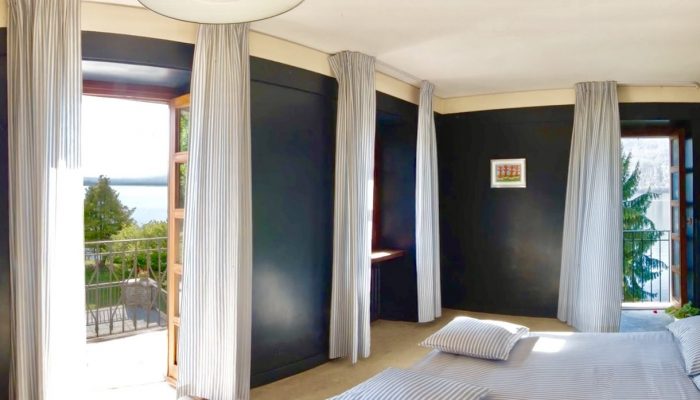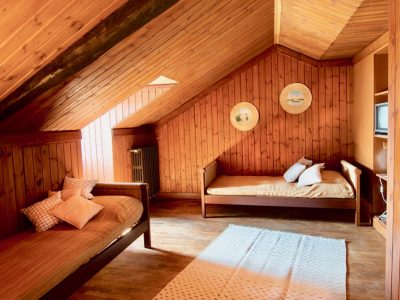 Situated at the third floor of the Villa, the Mansarda has three single beds and two small windows in front of the S. Giulio Island. Also this room has a private bathroom with Shower, a perfect solution for kids.
Functional and comfortable, sit back and enjoy our Camera Verde. Complete with natural light, garden and pool views, this room is the perfect combination of function and comfort.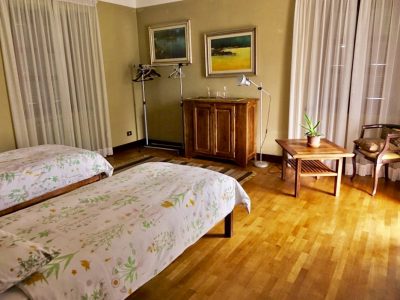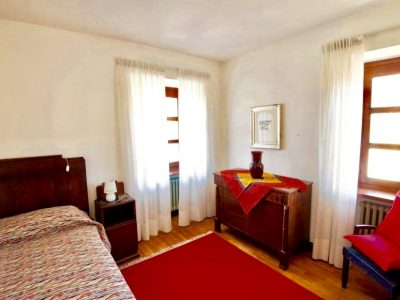 Camera Rossa is the only single room of the Villa. You can have your privacy and relax with a comfortable single bed and obviously a private bathroom.